Bio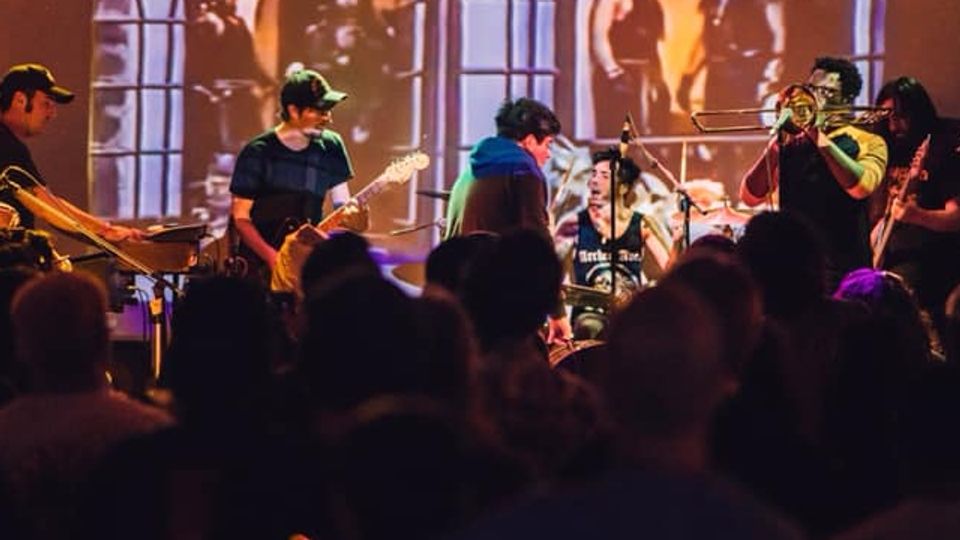 Evil Empire
Bilingual Rock and Roll
Chicago band incorporating styles from punk and metal to surf and ska.
Formed in the early 2000's by a group of friends, Evil Empire quickly grew into a discernible force within Chicago as well as other cities punk scenes. With the release of their first album Does This Genocide Make Me Look Sexy? in 2006 Evil Empire established themselves in the scene. Now, 15 years later in the wake of a global pandemic, their much anticipated 2nd album with new members, lead singer Manny Suarez, keys and aux percussion at the hands of Mike Curran and horn section by Dmitri Snyder, Evil Empire presents their latest effort, Imperio Maldito.
Having already played multiple shows at venues such as Cobra Lounge, Reggies Rock Club, Subterranean, The Fallout in the past 4 years with their new established lineup, 2021 sees Evil Empires continue to gain traction as they play Ruidofest this summer! 
Keep up with us and join our Empire. Follow us at:
Instagram: @evilempirechicago
Bandcamp: http://evilempire.bandcamp.com
Facebook: http://eeclan.facebook.com